Welcome!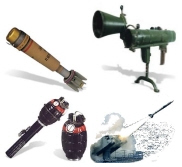 About Us
Medea Corporation is a research and development firm with a focus on development of new methodologies and techhnologies covering a variety of systems and platforms - emphasis is placed on cutting edge processes and technologies which have global applications.
Some specific areas we currently serve are:
Development of new/proprietary systems with rapid production and deployment once project requirements are finalized.

Prototyping and feasibility studies

Coordination of production services for any or all stages of item or project.